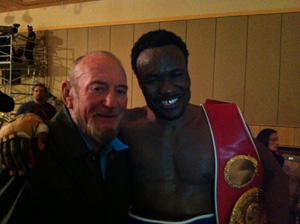 "It is an honour to be associated with Martin St. James. I can proudly say he had done miracles in helping me with my career related problems such as lack of sleep before a fight, sports-related stress, sports motivation, etc. I have known and been good friends with Martin and his beautiful wife, Theressa, for 14 years. He had played a big role in helping me achieve my goals both inside and outside the ring. Proud to have him as a friend. Last Friday he was sitting ringside again to support me after of course having helped me with motivation. God bless him and his family." - Lovemore Ndou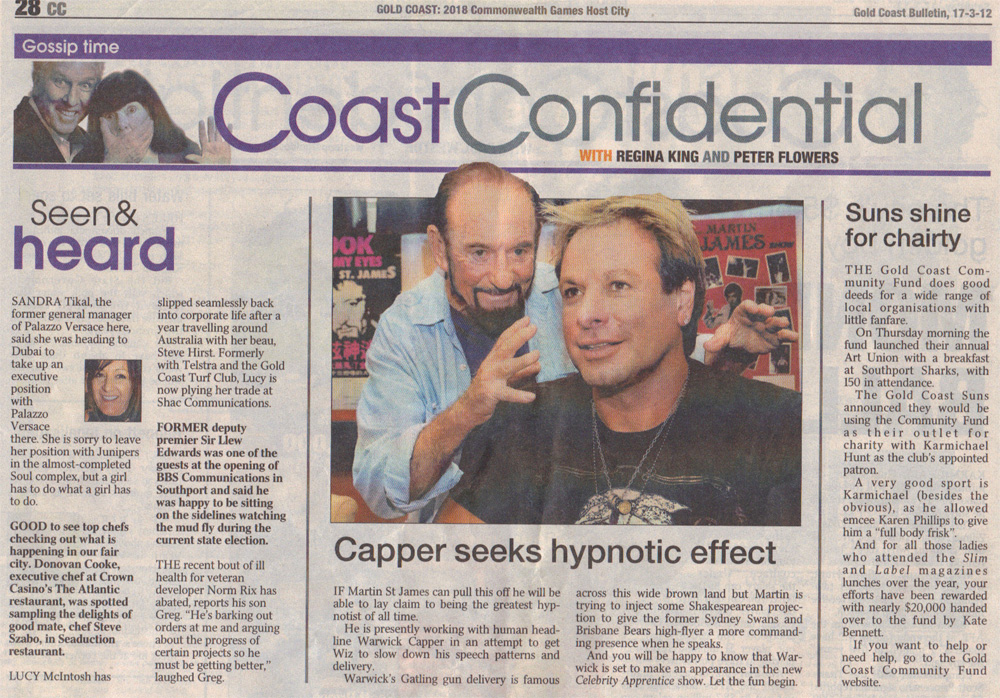 All natural process - Eat your heart out Rupert!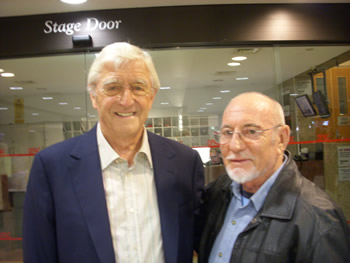 Michael Parkinson and Martin St James recent reunion.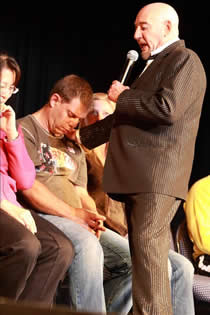 At 74 years old, Martin St James can still pack a house and performed recently at a Charity Event to raise funds for the China Earthquake Victims. The Southport Sharks AFL club kindly donated their venue and together with the organisers, the Global Federation of Chinese Business Women, the event succeeded in raising over $20,000 for the new school project in the devastated Chinese province of Sichuan.

The event was supported by many local businesses and the Gold Coast people turned out in force. A great effort was put in by the organisers to gain publicity for the event and support by local channel 9 TV and Sea FM Radio, and Channel 9's TODAY show ensured over 700 people were thoroughly entertained by the Worlds Greatest Hypnotist. Martin would like to thank everybody who supported this worthy cause and came along for a great night.